Reinvent

your way of working
Walcu is much more than the leading digital sales and marketing solution for the automotive industry – Walcu is your new way of working.
Our clients increase their productivity and achieve an ROI of 8x to 10x. They maintain a much more fluid and multi-channel communication with their customers. And in addition, they automate and improve their internal processes.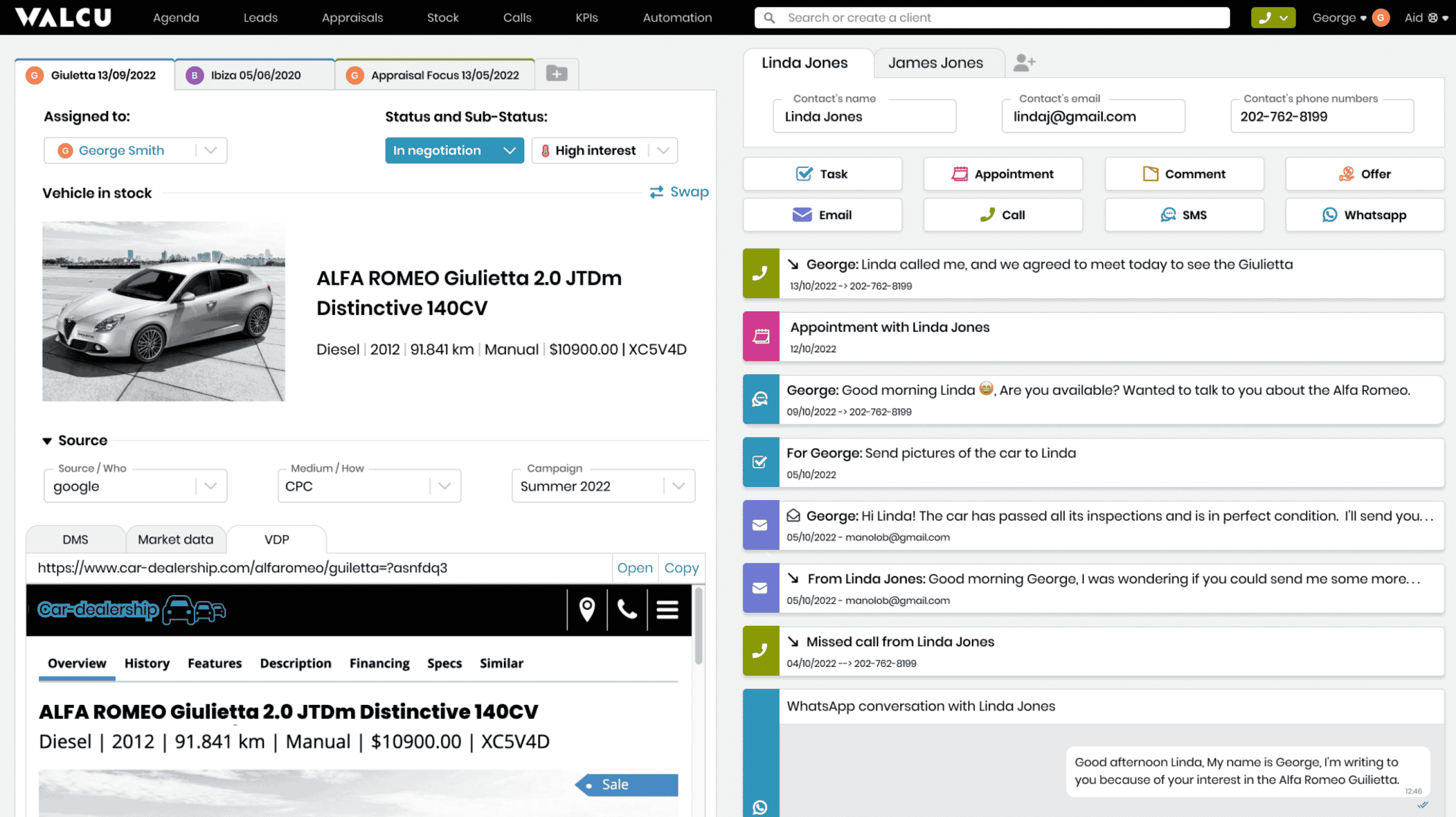 Manage your sales and appraisal leads effectively
Walcu allows you to effectively manage your VN and VO leads as well as appraisals. Centralize sales opportunities, purchase opportunities and all your emails, WhatsApps, SMS and calls that you have had with the client in the same customer file. All in one place.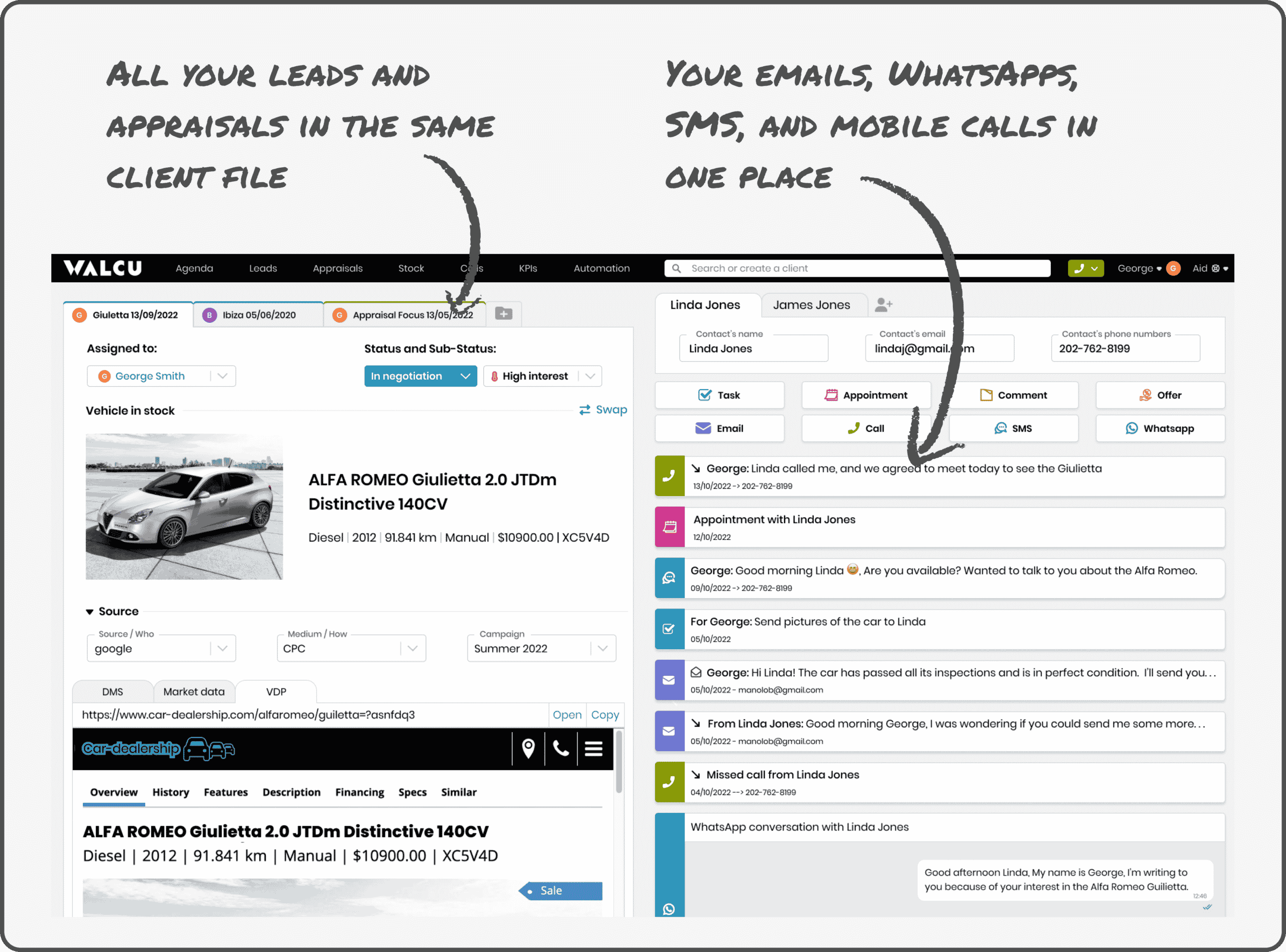 Simplify the management of your leads
Many of the tasks you used to have to do by hand are now done by Walcu. Take a look at the features that make lead management from Walcu unique 🌟.
Automatic registration of communications
Custom states and substates
Let Walcu work for you 💪
Automate your processes and tasks
With Walcu you can create automatisms to make your life easier 🤷‍♂️.
The best thing is that you can build them on your own, since we give you the necessary blocks, and just like in Legos, you build any imaginable automation.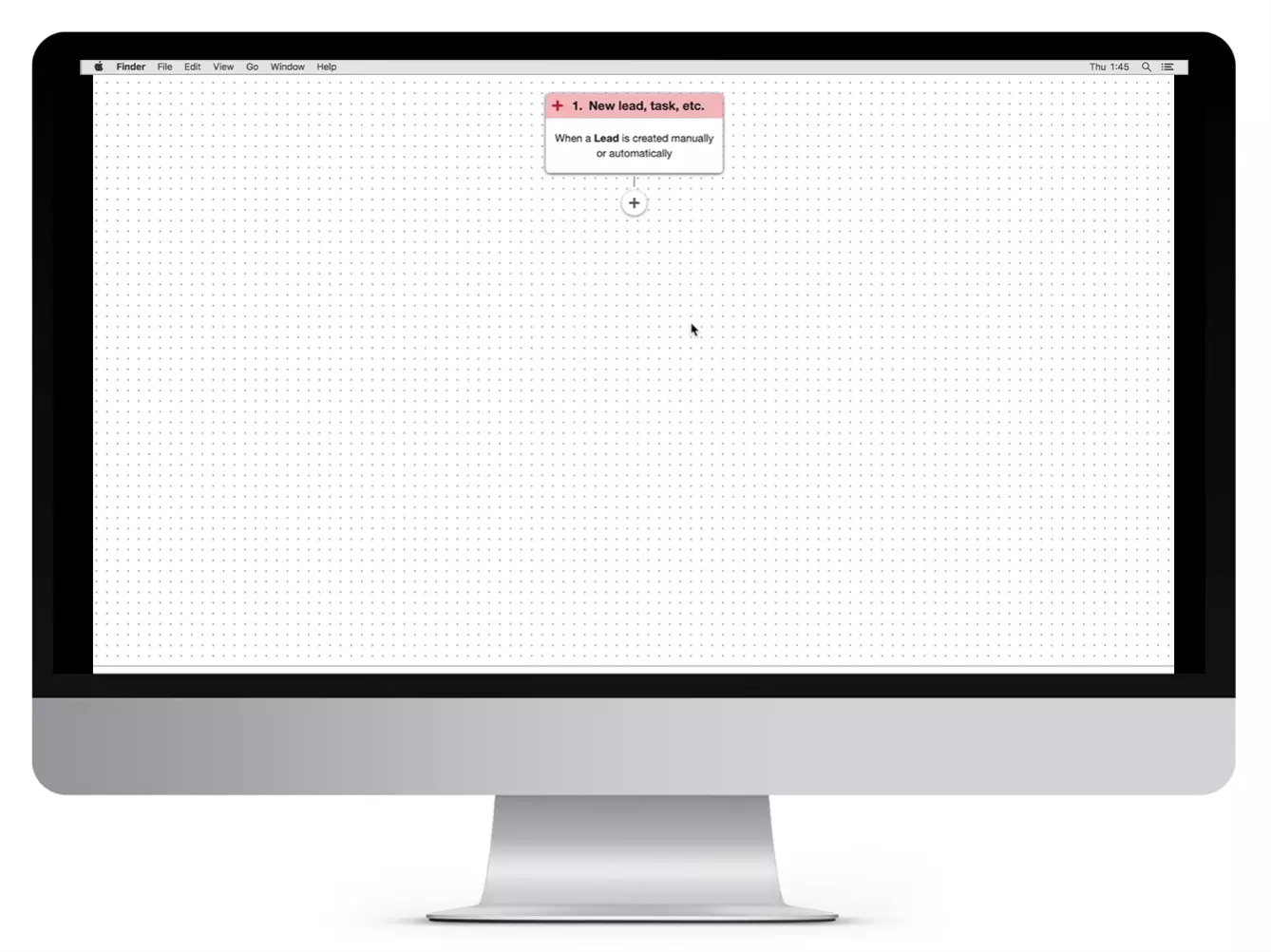 The marketing automation created for dealers
At Walcu we lead the way in Marketing Automation for dealerships.
You can create task automation, client assignment and merging, follow-up and communication, automatic offers of similar cars, database field changes… Really, you can automate anything that comes to mind 🦄.
Connect sales and marketing
Mass mailings of Email, SMS and WA
"It is a pleasure to work with them. They have been able to give me a quick response to my needs and understand the technical subtleties that I put to them."
Francisco Pérez - Systems Manager at Concesur Group
Configure your Dashboards and KPI's to the millimeter
Walcu BI is the most powerful BI solution specialized in the automotive sector on the market, where you can configure your reports to the millimeter. Like in automations, we give you the blocks, and you assemble them to your liking 😎.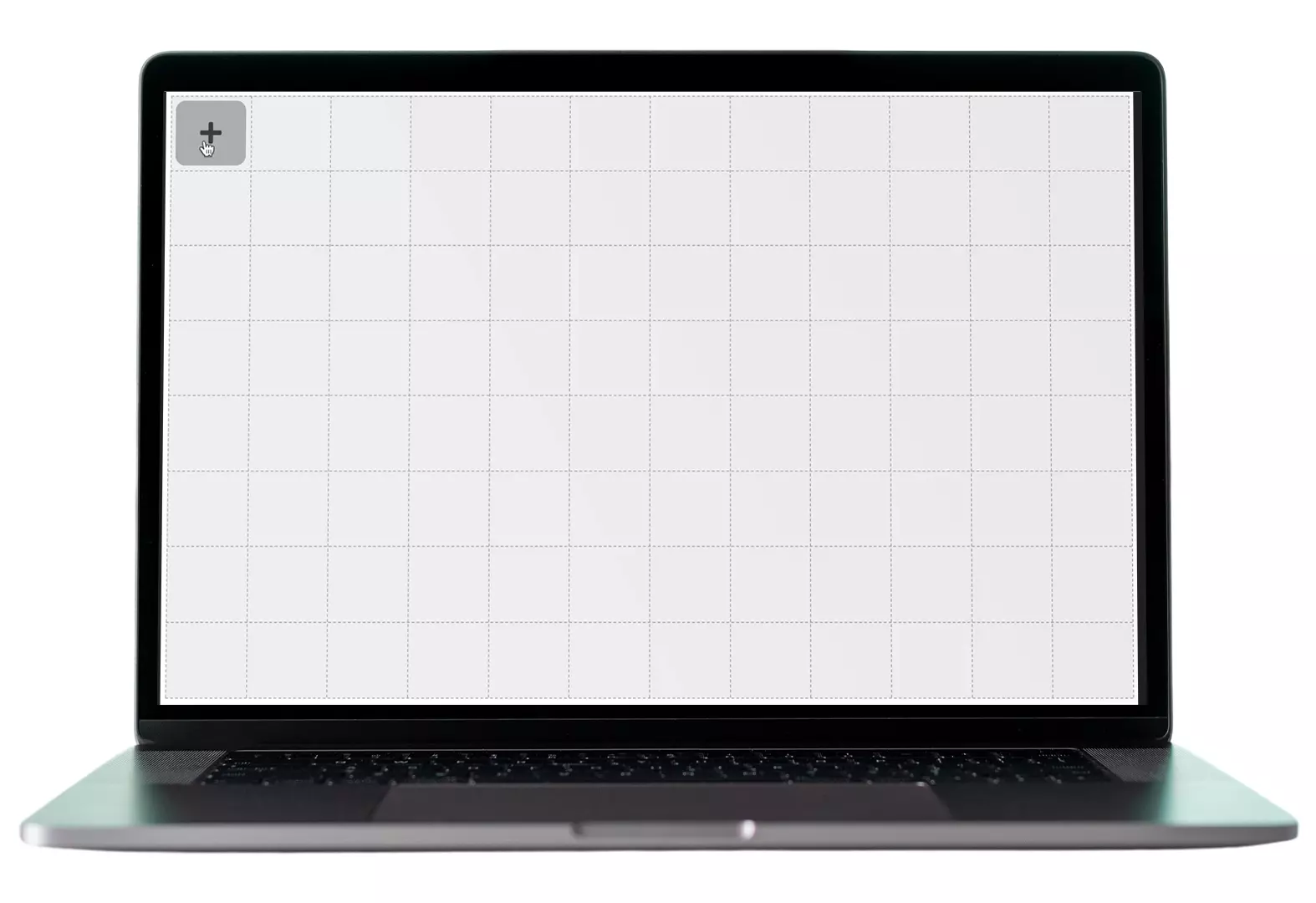 Consume the information that interests you
Create your dashboards with donuts, histograms, series, tables… And edit them as you need to adapt them to your goals. Plus, dashboards are saved, so you can re-consume the information relevant to you in one click. You no longer have to ask anyone!
Dashboards and KPI's Marketplace
Create your custom reports
"If you are looking for an intuitive, easy and practical CRM, without a doubt Walcu is the best customer management platform. In this tool you have it all, with magnificent user service"
Daniel Rodriguez Llopis - Sales Manager at Webycar
Get total control of your calls with our switchboard
Monitor 100% of your dealership's calls in real time – including mobile calls from your entire sales team without the need to change operator and from the salesperson's own mobile device.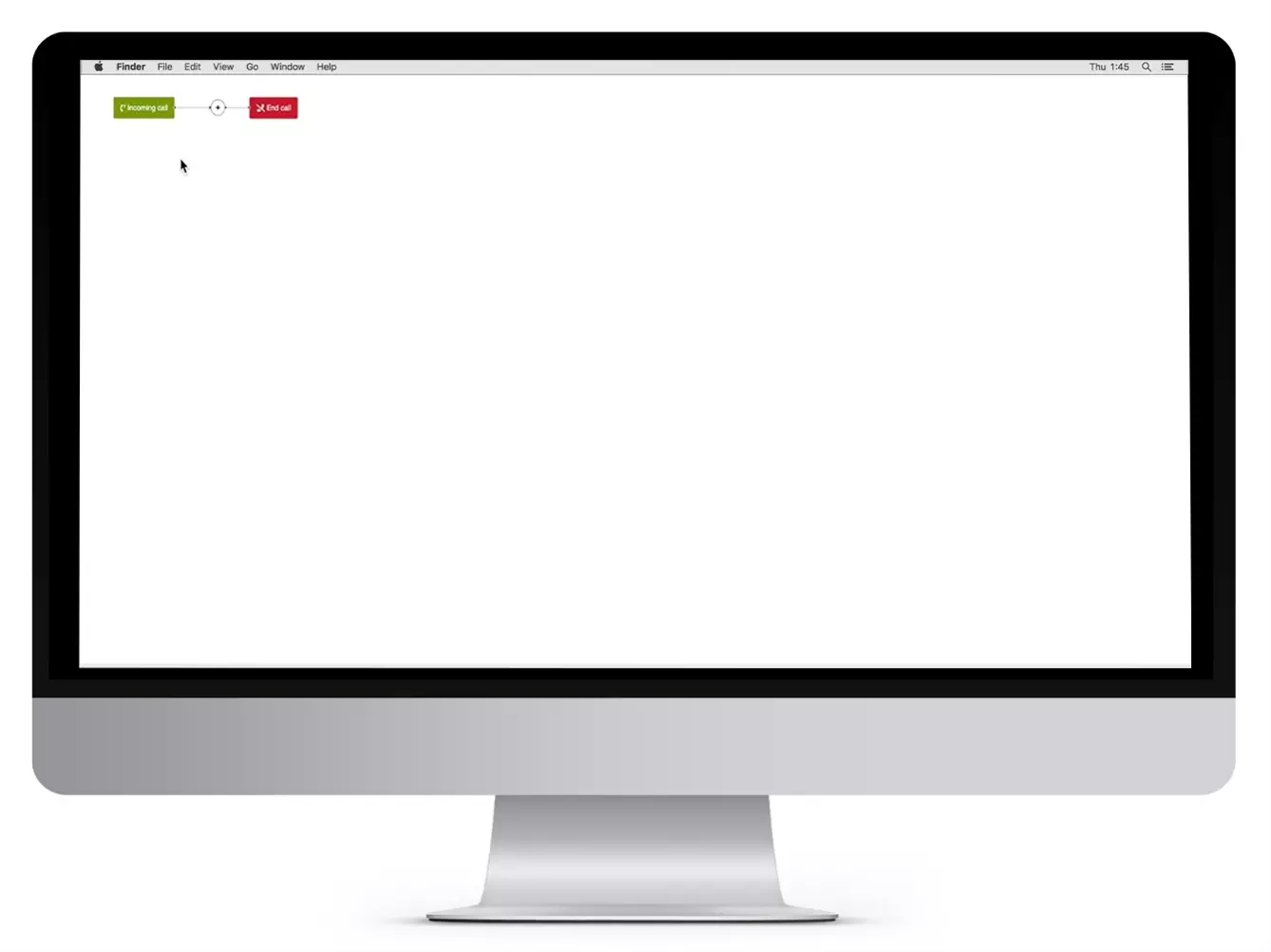 You will not need another PBX provider in the cloud
Our Voice IP telephony is native to Walcu, so the user experience is much better than any other switchboard in use.
In addition, it is very easy to configure and any changes you make to your extensions, call groups or queues can be applied instantly by yourself with complete autonomy.
Connected with your telephone operator